Cascadia Farms
Packaging Design
This brand was imagined for Objects and Spaces, a class at Champlain College. Cascadia Farms is a collection of apiaries located around Oregon and Washington with a focus on providing pure raw honey to the Pacific Northwest. The project involved designing a product, packaging, store front signage, and a physical space. Cascadia Farms branding is designed to feel welcoming while still being refined and inspired by historical style. The colors chosen for Cascadia are designed to complement any of the varieties of color found in raw honey. In addition to the logo, a floral pattern was created for use in parts of the branding.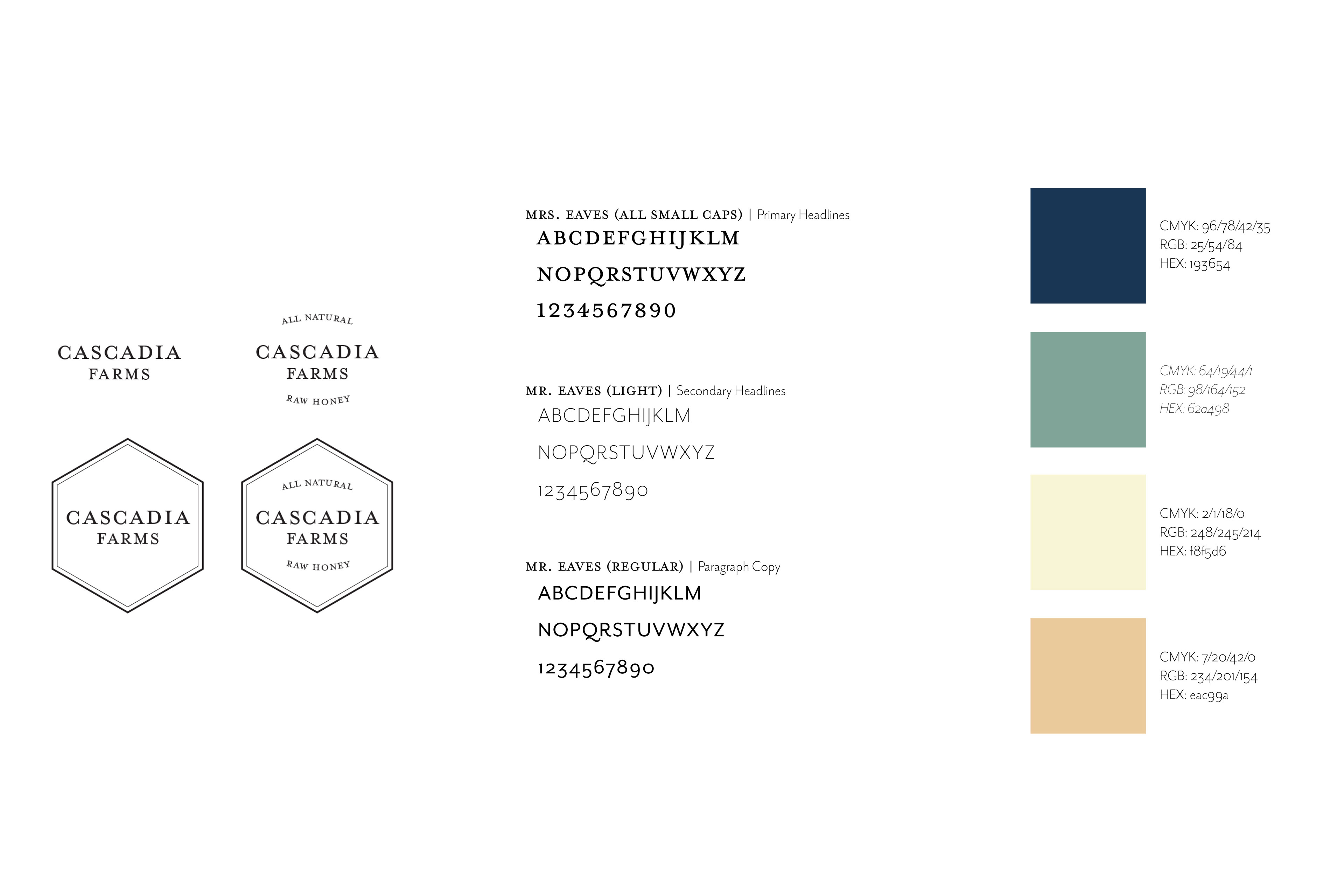 A mockup and diecut for the packaging of a sample set of honey were created that incorporated the floral pattern as a wrap to hold the box closed. The honey is packaged in clean jars with the primary focus being on the quality of the product itself.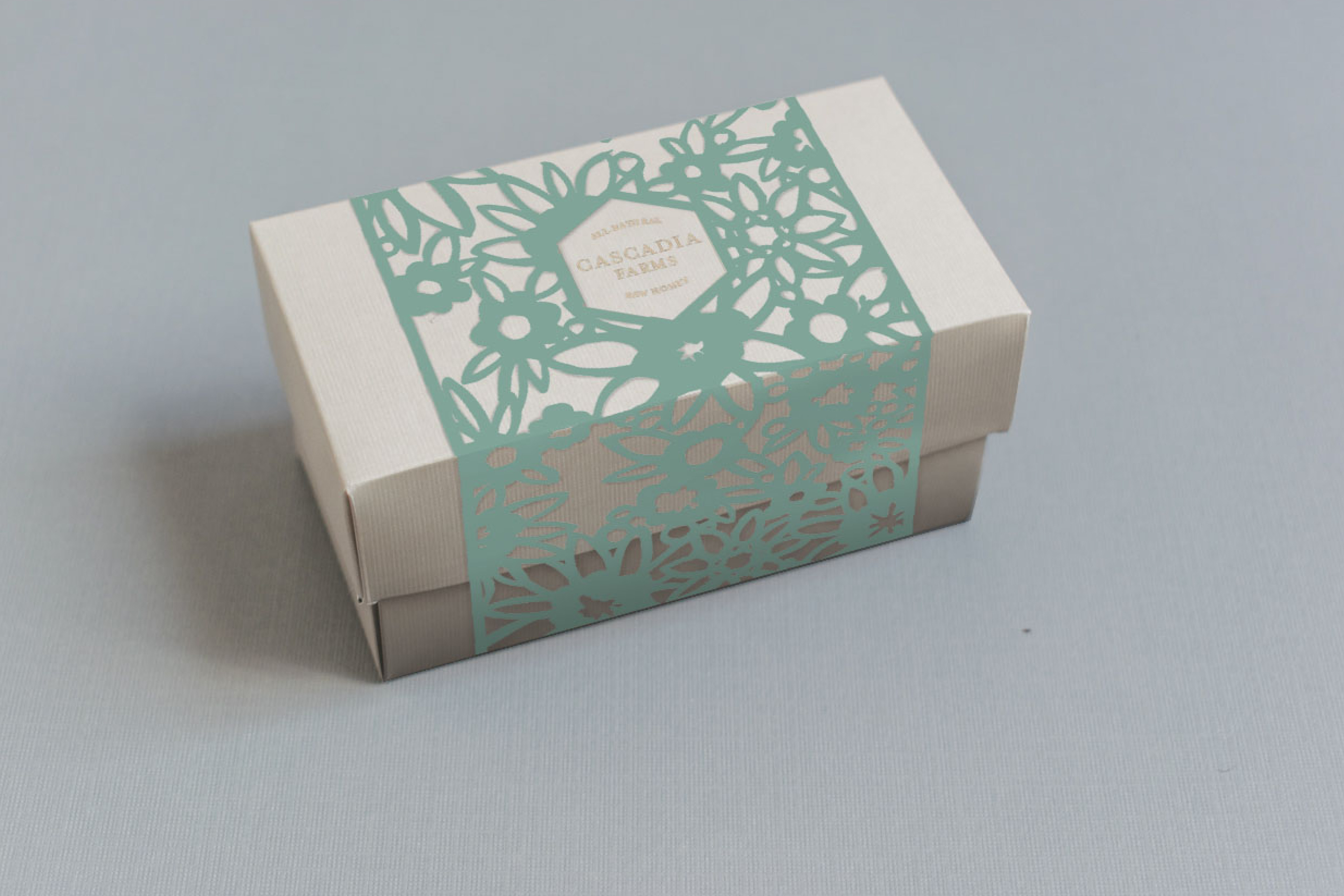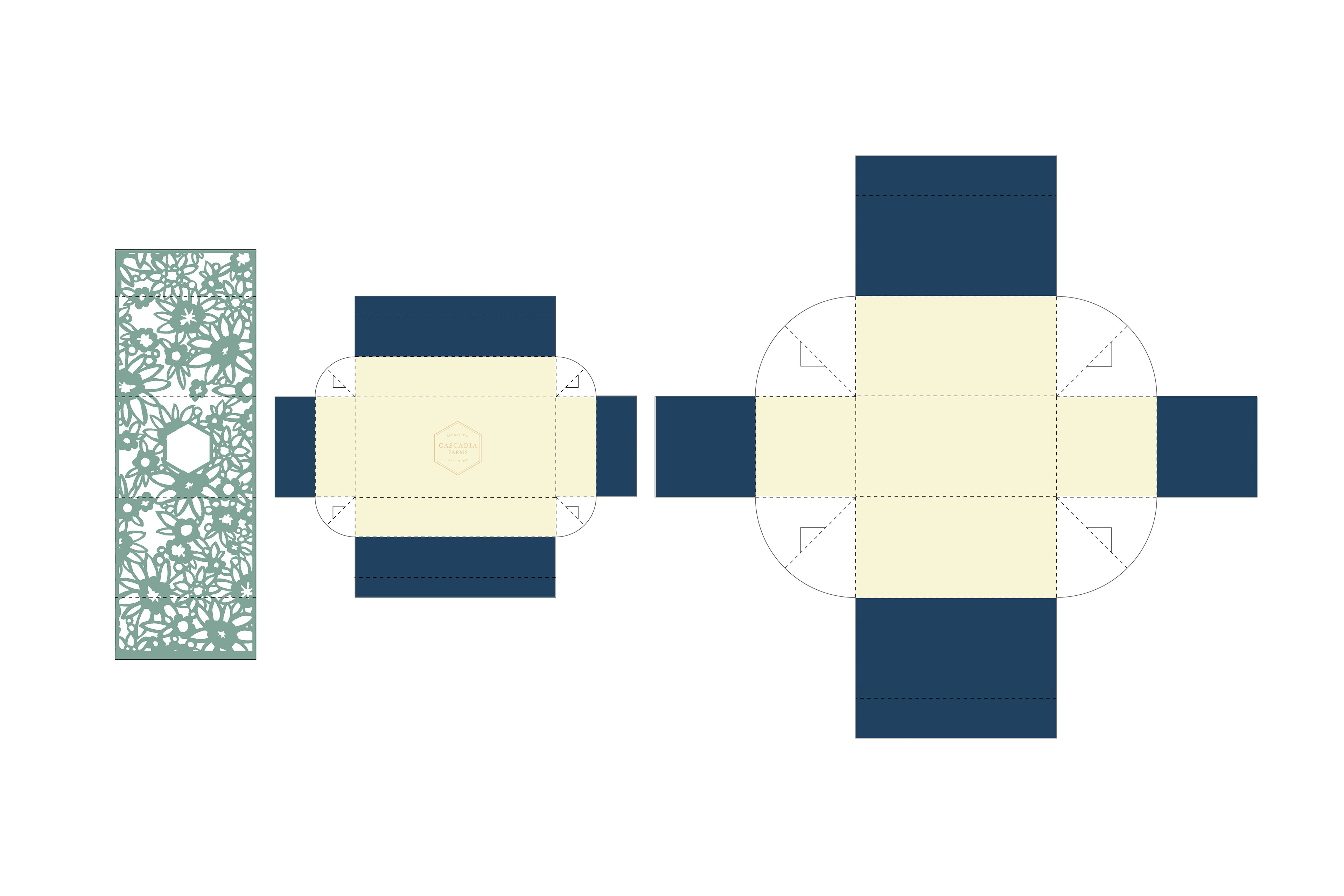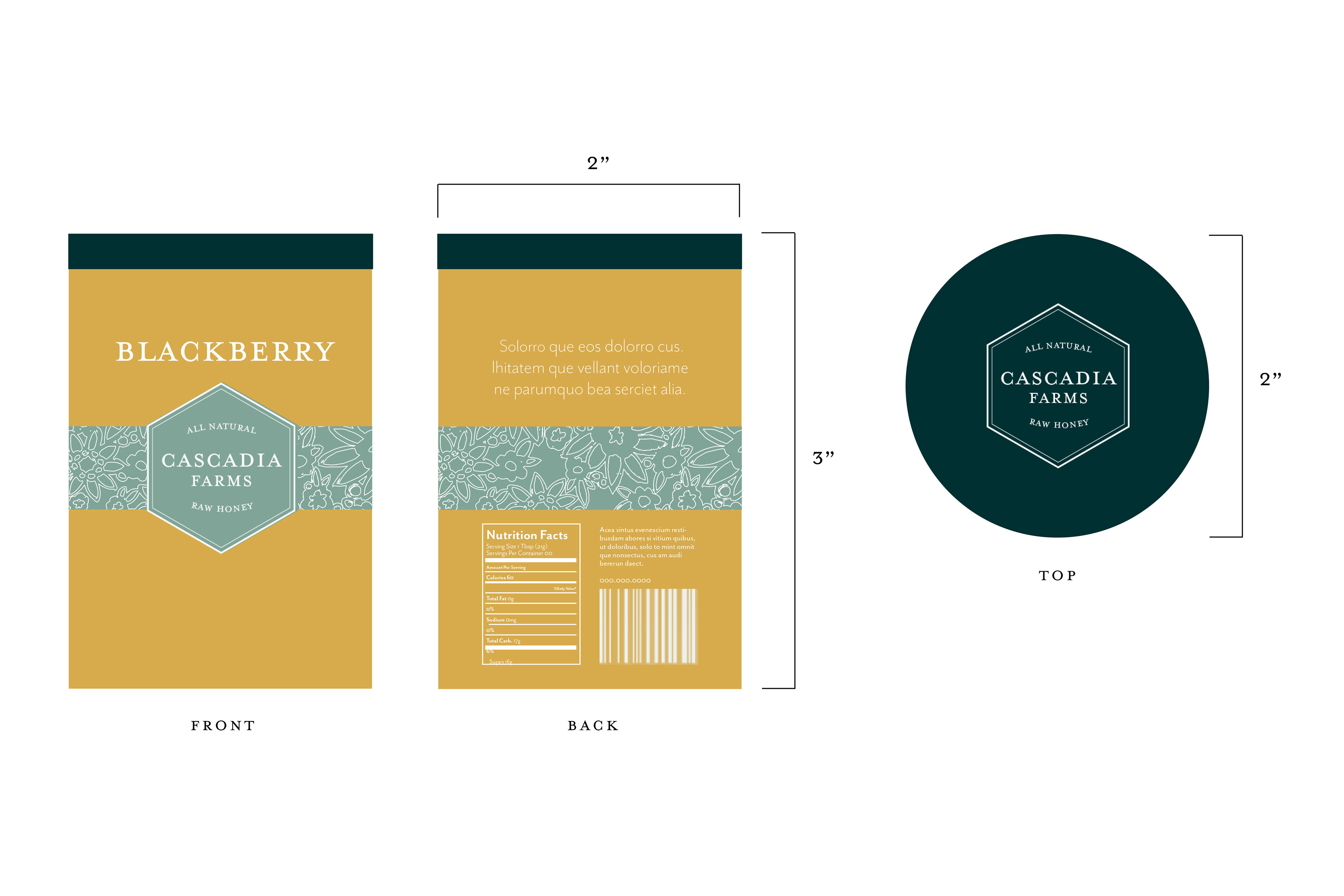 In addition to packaging, two versions of a store front were proposed. These illustrations were created from measurements of a store front on Church Street, Burlington VT. Other general collateral designs were created as well, including a potential trade show booth for the brand.